Elliana Plush Blasts Her Way Into the Symbiote Shop
25.08.2021, 13:27
0
Elliana blasts her way into the Symbiote Studios shop in super soft plushy form. The aerial arsenal and her flying destruction machine have never looked so cute!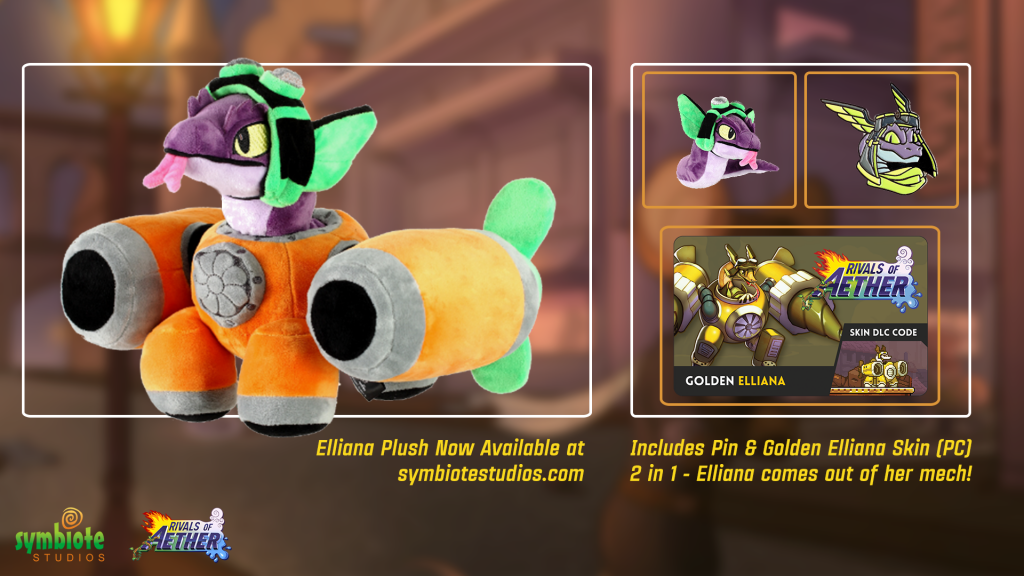 Now available from Symbiote Studios, this marks the 12th plush in their Rivals character series. The Elliana plush is a 2 in 1, since Elliana herself is a separate plush from her flying mech. Of course this way she can eject herself if things go wrong. As with other Symbiote Studios plushes, she also comes with her own pin and exclusive Golden Elliana skin.
Symbiote plushes usually have limited runs, so make sure to pick one up soon before they're gone. Elliana ships direct from Symbiote Studios' warehouse in Tucson, Arizona. Please allow 7 to 10 days for standard delivery. International shipping is available. If this is your first time hearing about Symbiote Studios, you can also pick up most of our other characters in plush form from them, or other great gaming merch.