Tales of Aether Issue 1 Available Now on ComiXology
05.05.2021, 07:31
1
The future is here! The world of Aether hits the digital shelves for the first time with the release of Tales of Aether – Future Imperfect on ComiXology. Issue #1 is available now for $2.99, and dives into Clairen's fiery backstory. Learn more about the world of Aether and its heroes in volume 1 of our debut series.
Future Imperfect is a 4 part series, and we're excited for Tales of Aether to allow fans to see their favorite characters come to life in comic form. This mini-series expands on the story told in Clairen's introductory trailer, and what happens to the world of Aether in a dark but not so distant future.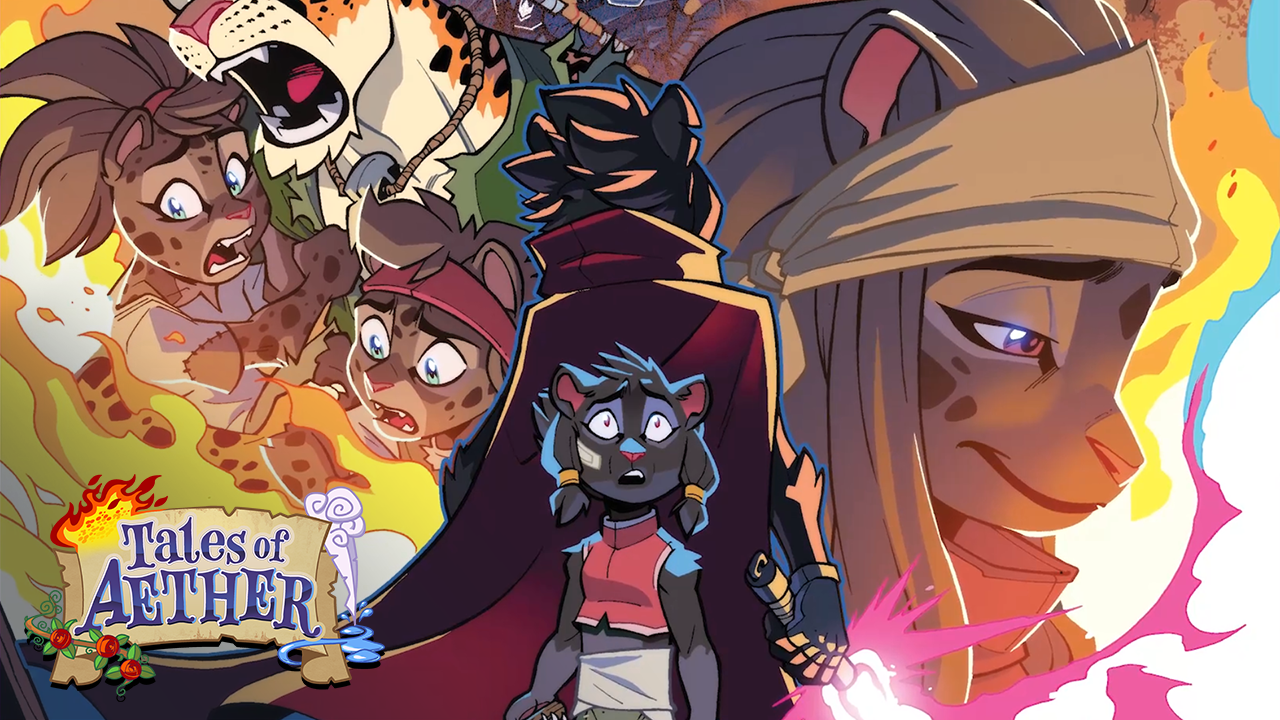 We're also exited to bring the series to ComiXology, where we can reach readers around the world on their favorite way to read digitally. Fans can look for future volumes published under Aether Studios to find the latest issue when it comes out to keep up with the story.

We hope you enjoy the first issue of Future Imperfect, and let us know in the comments what you think! More issues will be coming soon, so make sure to follow @StudiosOfAether for updates, as well as our star-studded team working on it:
Publisher: Dan Fornace
Writer and Editor: Ian Flynn
Pencils, Inks, Cover: Jack Lawrence
Colors, Cover: Matt Herms
Letterer: Jack Morelli