Rivals Summer 2021 Developer Update
01.09.2021, 05:52
20
Greetings Rivals fans. Today is September first, and that means Summer is almost over. Almost being the key word. Earlier this year we released details about 2 new features coming to Rivals, our workshop character pack expansion and rollback netcode, with netcode planned to go into open beta at the end of this Summer.
Since we've been fairly quiet about these big development tasks as we kept our noses to the grindstone, we figured it's about time we shared a progress update for everyone looking forward to these updates.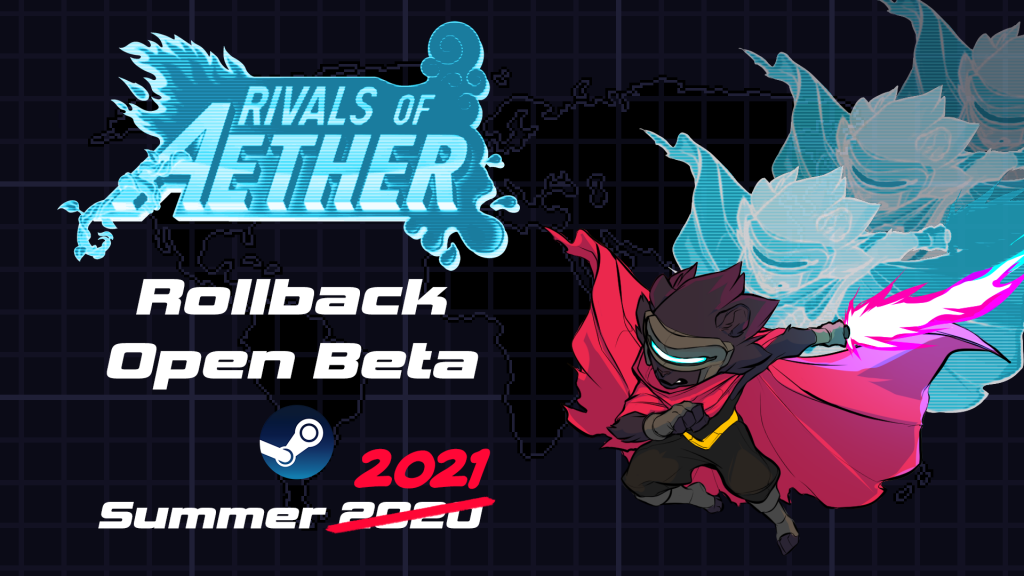 Similar to Clairen's problems, our rollback issues would best be solved via time travel.
Rollback Netcode
Recently we teased a few details about rollback progress on twitter. Implementing rollback netcode has been a challenge as Rivals was originally built in a very "rollback-unfriendly" way. We're getting closer to our announced goal of an open beta by the end of Summer, and that's still our plan to get it to players soon. Our todo list has narrowed itself down to just a few desync-causing issues and then hopefully we'll be up on Steam.
This open beta will be similar to the original workshop beta with a separate branch of the game existing on Steam that you can access via the 'betas' tab. This will exist alongside the live branch of the game. Since the goal was always only to enter beta by the end of this summer, we can't say for sure when rollback will be added as a full feature into the live game. We expect ironing out desyncs and tweaking values once it's in the hands of a large amount of players will take us into early next year.
This means you won't be seeing rollback yet in online RCS events because of the high likelihood of instability. We promise as soon as it's ready that we're as excited as you are to switch to rollback for official events. Of course, this doesn't stop you from hosting your own events on the rollback beta when it releases. Just be sure to report any issues to us so we can get things ironed out for the full release.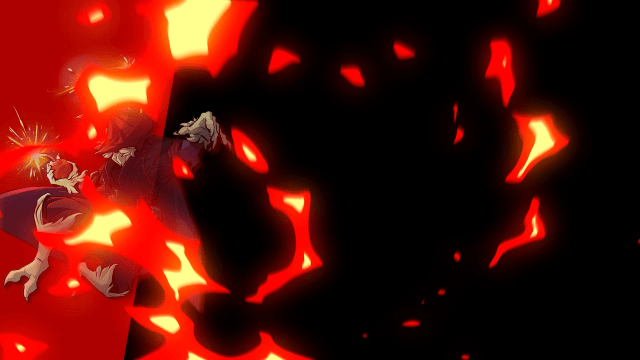 Workshop Character Pack
We know players are also eagerly awaiting the release of our Workshop Character Pack expansion. This free update for both Steam and Nintendo Switch will bring 4 new characters from Workshop into the official cast as full Rivals. Progress is currently going well on everything from balance and animations to new music.
Now that we're further into development we're able to update our original wide release range to a more accurate date. We currently plan to release the Workshop Character Pack in February 2022, shortly after the Season 6 RCS finals.
This timeline takes into account the extra time rollback has taken (including the dev time for getting these new characters working in rollback), and the timing of our competitive season. This allows a full Rivals Championship Series season with the current roster and avoids a strange upheaval at the end with the addition of new characters. The return to offline events will also give everyone a reckoning with how the meta has developed during season 5 as we saw character popularity change and new faces make the finals.
Workshop Stage Teasers
To give you a taste of what's coming, here's a preview of 2 of the stages coming with the Workshop Pack! If you can't wait a few more months to get your hands on these, come find us at PAX this weekend in Seattle and try them yourself.
Neo Blazing Rail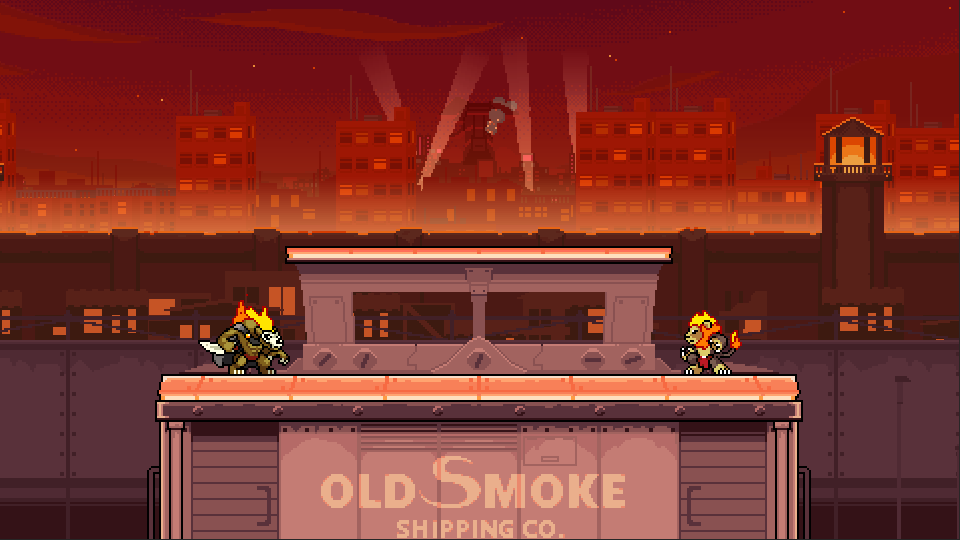 Mollo's stage is on top of a shipping train that patrols the edges of the future Flame Imperium. In the distance you can see the sprawling influence of flame and even the Neo Capital itself.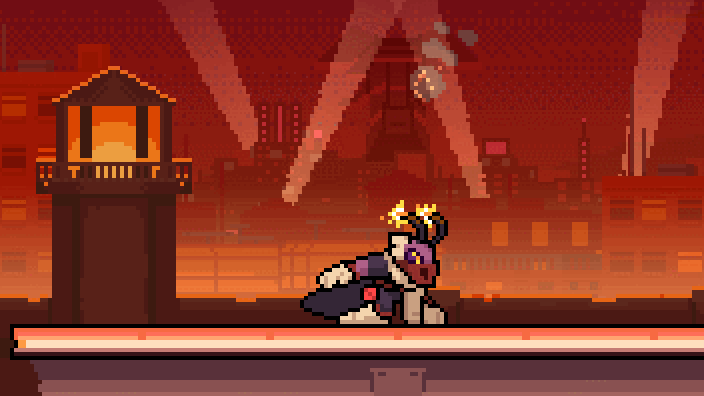 Highdive Hideaway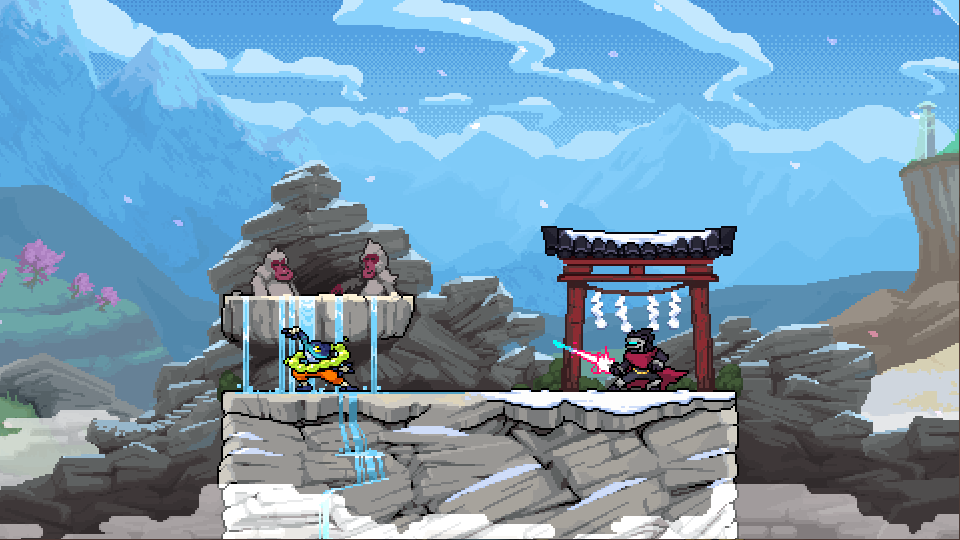 Hodan's stage is up in the mountains to the east of the Firelands. Up in these mountains, he has trained many pupils and has brought back an ancient Aetherian philosophy known as Elementalism.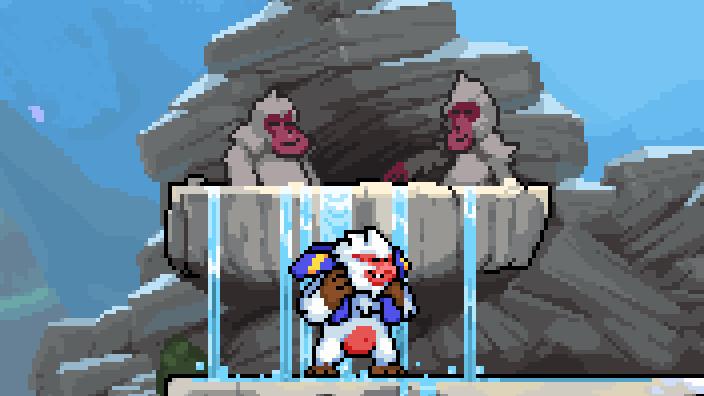 Let us know what you think of the new stage skin reveals below! Be sure to keep an eye out for more news on accessing the rollback netcode open beta coming soon.