Rivals 2 Officially Announced
04.04.2022, 10:50
15
Last Friday we officially announced the sequel to Rivals of Aether through a trailer packed with fast-paced gameplay, beautiful stages, and even a tentative release date to look forward to. Zetterburn, Ranno, and Wrastor were revealed as the first three characters in the game, along with promises of more favorites returning.
We have an admittedly bad habit of making our biggest announcements on April 1st, so to assure you that you weren't having a fever dream on Friday – here's the serious news on our sequel's announcement and currently released details.
Announcement Trailer
Our big reveal trailer capped off the Rivals Direct on Friday with the official announcement (and name reveal) of Rivals 2. Our release date is currently set in 2024. We know fans will have tons of questions, so we put together a page of answers to Frequently Asked Questions we've received so far as we teased development.
Game Details and Live Q&A
We also ran a live Q&A session that started with Dan and Trevor going through the FAQ and adding a few insights before taking questions from any twitch viewers who stuck around after the Rivals Direct 4.
You'll also want to make sure to sign up for our Rivals 2 newsletter on the new website to stay up to date on development. Updates won't be frequent yet since we're still deep in development, but you won't want to miss important announcements like the launch of closed beta testing. Sign up to make sure you have a chance to be one of the first to get your hands on the game.
Press Kit and High Quality Renders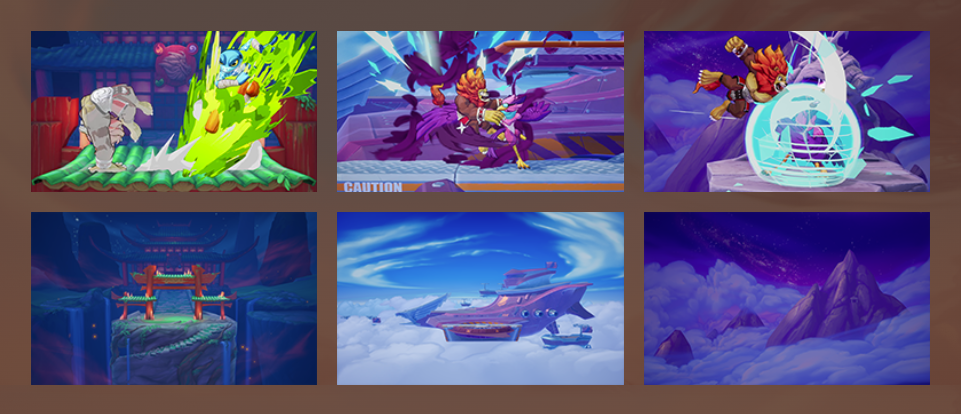 Be sure to check out the official press kit if you want to get some high quality renders of characters, stages, and our new logo. More will be added as updates release.
Jobs at Aether Studios
To make this project a reality, we've been building a bigger team over the last few years to bring our dream platform fighter to life. Along with the game trailer, website, and Rivals Direct on Friday we also announced 4 new positions right here on our jobs section of AetherStudios.com. If you'd like to work with us and are able to work remotely please apply.
—
If you're excited about Rivals 2 so far, you can be sure we're just as excited to be making it! We know it's still a long way out but you can believe the wait will be worth it. Our team is small but our ambitions are high, and we aim to compete against the best games on the market. There is a lot that we want to build to make Rivals 2 the best fighting game that it can be and we know we can reach that goal with time.
Feel free to leave us a comment here or on social media with any questions about the game.